Volunteer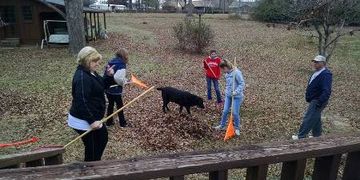 Serving as a volunteer on a House of Heroes project is fun, easy and best of all rewarding. It's easy to be a volunteer, all you need is a few hours and a willing spirit. You don't have to possess any home repair or construction skills. Potential volunteer opportunities at house project include:·
Yard work such as pulling weeds, trimming bushes, etc.·
Cleaning windows·
Painting and prepping for painting· Being a runner for the team captain- picking up additional supplies, lunch for volunteers or anything else that comes up·
Being a homeowner helper. Keeping the homeowner occupied while volunteers are working is very important!
The leaders of organizations whose employees have served on a team building event with HOH report that it was a phenomenal experience.


HOW CAN I VOLUNTEER?
Go to Our Calendar and review the events that are posted. Contact our office if there is a particular event that you are interested in.